Perfect Porridge THM-Fuel-Pull Keto Low-Carb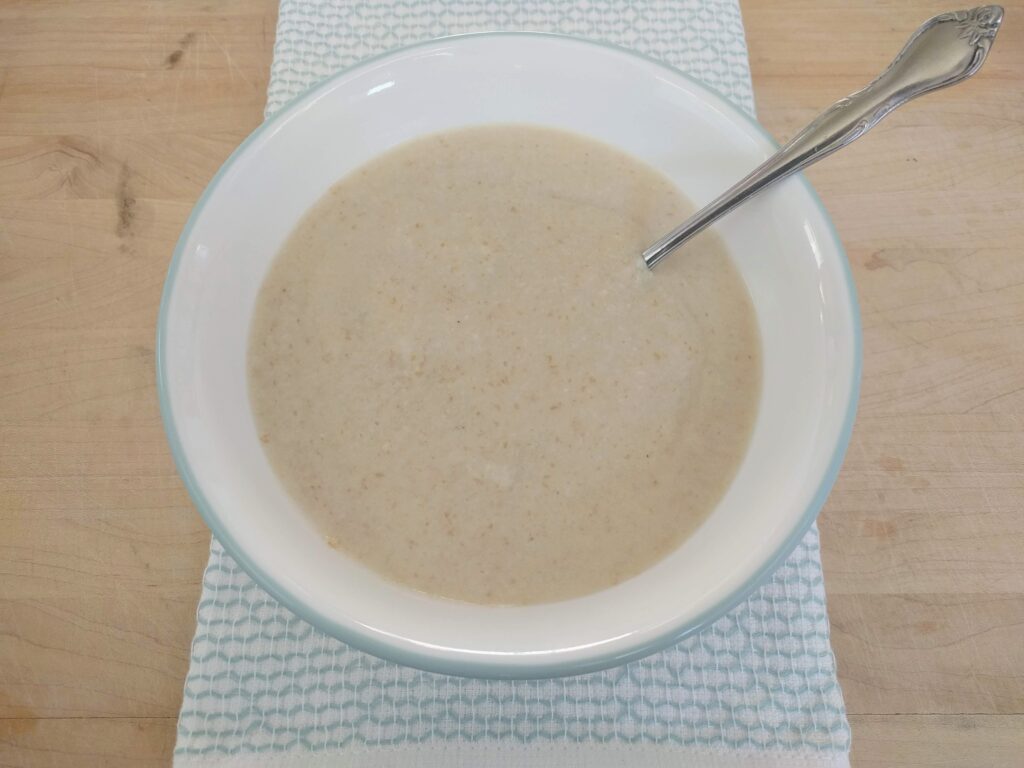 As an Amazon Associate, I earn from qualifying purchases. I am also an official THM Affiliate and am earning a percentage off of links used in the above content that may link directly to the THM online store. This is at no cost to you. Please see my Affiliate Disclosure for more information.
Jump to Recipe
Perfect Porridge really is the perfect keto, low-carb, low-fat, high-protein, gluten-free hot "cereal" or "n'oatmeal"
Maybe I'm boring but I've always been an oatmeal/hot cereal kind of girl. There's just something so warm and comforting about a hot bowl of porridge first thing in the morning. I do still eat oatmeal on my THM-E mornings (Mon, Wed, Fri) but I like to rotate my fuels and breakfast foods (which helps keep my metabolism active). Perfect Porridge is my go-to breakfast on my THM-FP mornings (Tues, Thurs, and Sat – and Sun is my THM-DS or S breakfast day 🙂).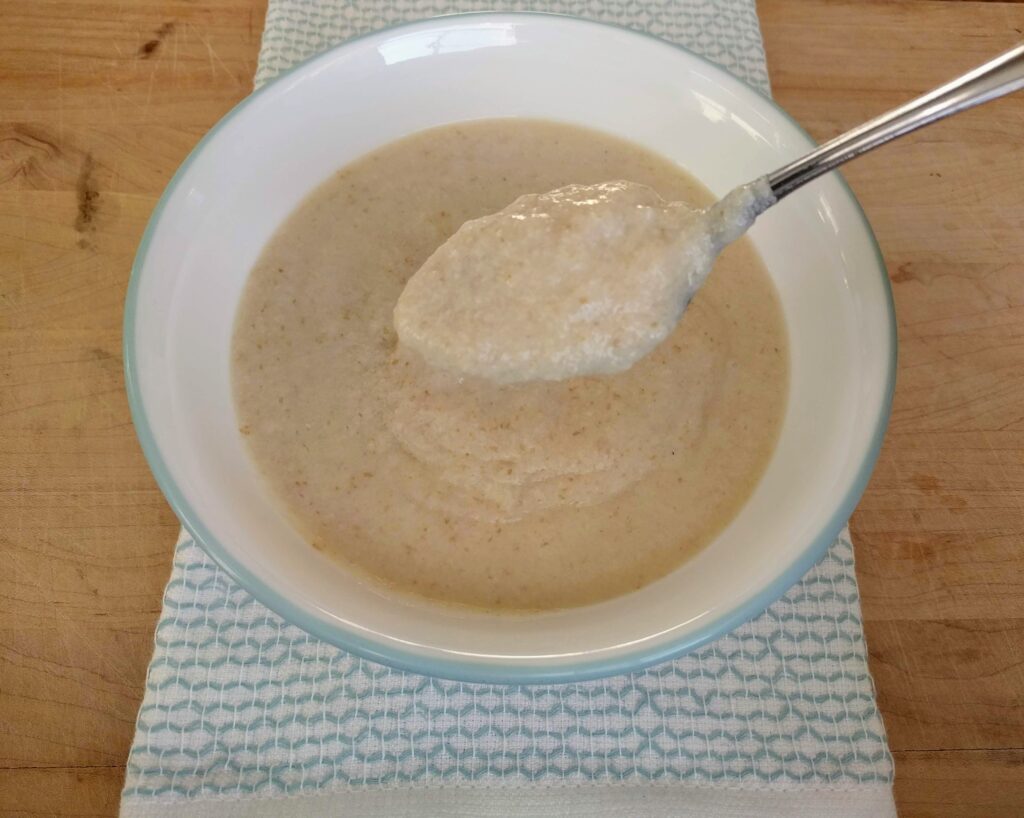 What makes Perfect Porridge so perfect?
It's…
Keto, low-carb, low-glycemic index – only 1.8 grams net carbs!
High-protein – almost 12 grams of protein!
High-fiber – 14.6 grams of fiber! (and great for staying "regular" 😉)
Low-calorie – only 119 calories!
Low-fat – only 4.9g fat!
THM-Fuel-Pull – net carbs and fat are within limits for THM-FP
Filling – the fiber, protein and glucomannan in it keep me full for 4 hours!
Quick and easy – ready in 5 minutes!
Comforting – thick and creamy like oatmeal or Cream of Wheat
Gluten-free and Dairy-free!
How I found the Perfect Porridge
Ever since I started experimenting with Paleo and Keto cuisine, I've been trying out various "n'oatmeal", grain-free, and low-carb hot "cereals"/porridge recipes. Some were yummy but most are primarily made of high-calorie nuts/seeds and typically were not very high-protein (Perfect Porridge does have some nuts/seeds, but is primarily oat fiber). Personally, I try to limit nuts and seeds to avoid weight-gain. I am currently in "maintenance" now but know nuts and seeds commonly can cause stalls in weight-loss for some people.
Egg whites make porridge so creamy and high-protein!
When I started eating Trim Healthy Mama and reintroduced oatmeal back into my diet, I discovered how creamy and delicious egg whites are stirred into oatmeal (and it adds protein!). I also discovered THM's Cream of Treat hot "cereal" recipe and it reminded me so much of the Cream of Wheat that I use to love as a kid (when I use to eat gluten).
THM's Cream of Treat is basically THM Baking Blend and water. I personally preferred mine with egg whites. And, since I make my own THMBB with this, and already add collagen and whey protein to my morning coffee (which supplies about 15 grams protein), I didn't need the added collagen that's in THMBB (because collagen gets $$$).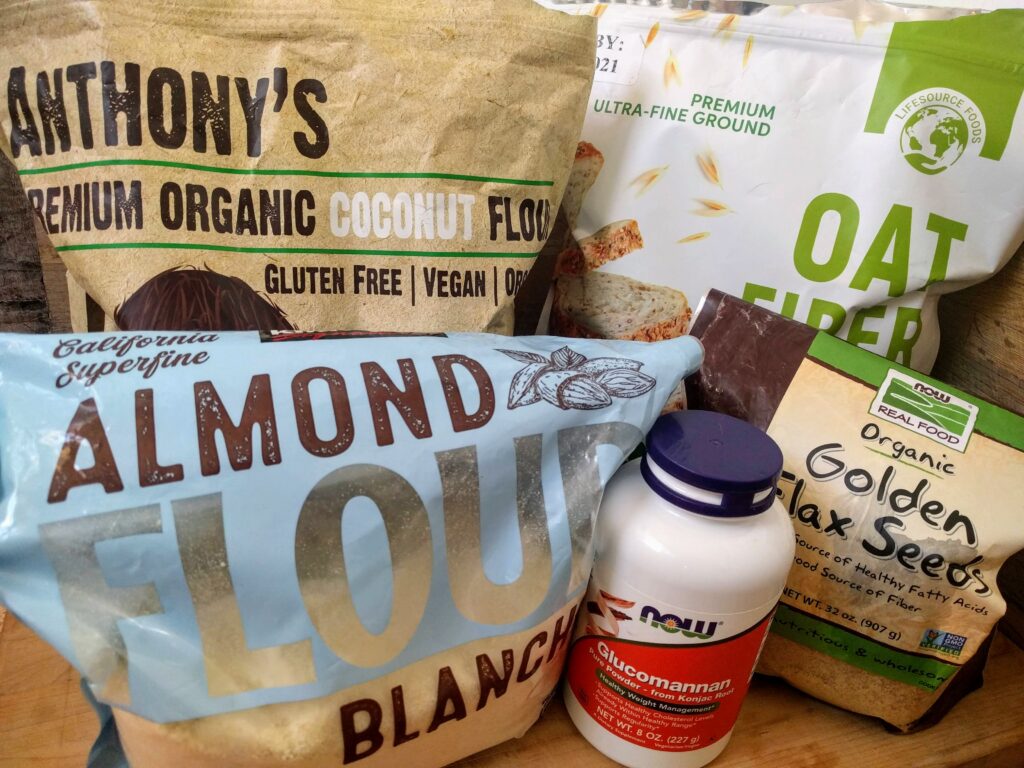 So I broke it down and figured out exactly how much to use of each of the individual ingredients in THMBB to make the Perfect Porridge. And I calculated what I would need to make a 5 or 10 day-supply mix that I could store in the freezer to quickly throw together a bowl in the mornings.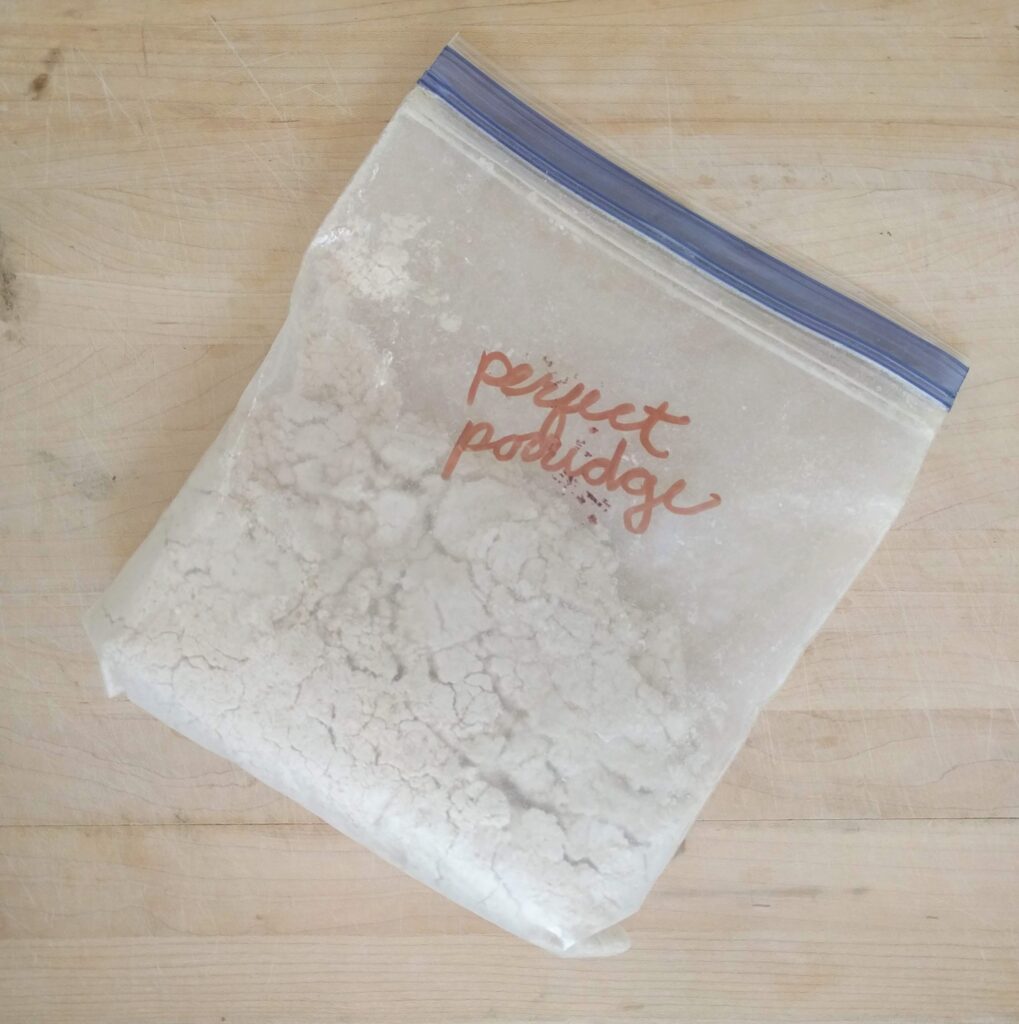 Quick and Easy to make!
To make a bowl of Perfect Porridge (PP), I just portion out 22 grams (about 3.5 TBS) of dry mix into my sauce pan and stir in 1/3 cup liquid egg whites and 1/3 cup water and heat. I buy the 6 carton boxes of liquid egg whites from Costco or Sam's for about $6-8 (which is a steal).
I'm sure PP could be made in the microwave (maybe just try heating in 30 second increments and stirring in between, if you want to try it) but, it's so easy to make on the stove, that I've just always made it in a sauce pan.
I use an electric stove, so I start with it on high heat, stirring continuously, and then turn down to medium as it starts to thicken. I also stir in some unsweetened almond milk as it cooks until I reach my preferred thickness. Finally, I add a little sea salt to taste. This all takes me less than 5 minutes, and it's ready to eat!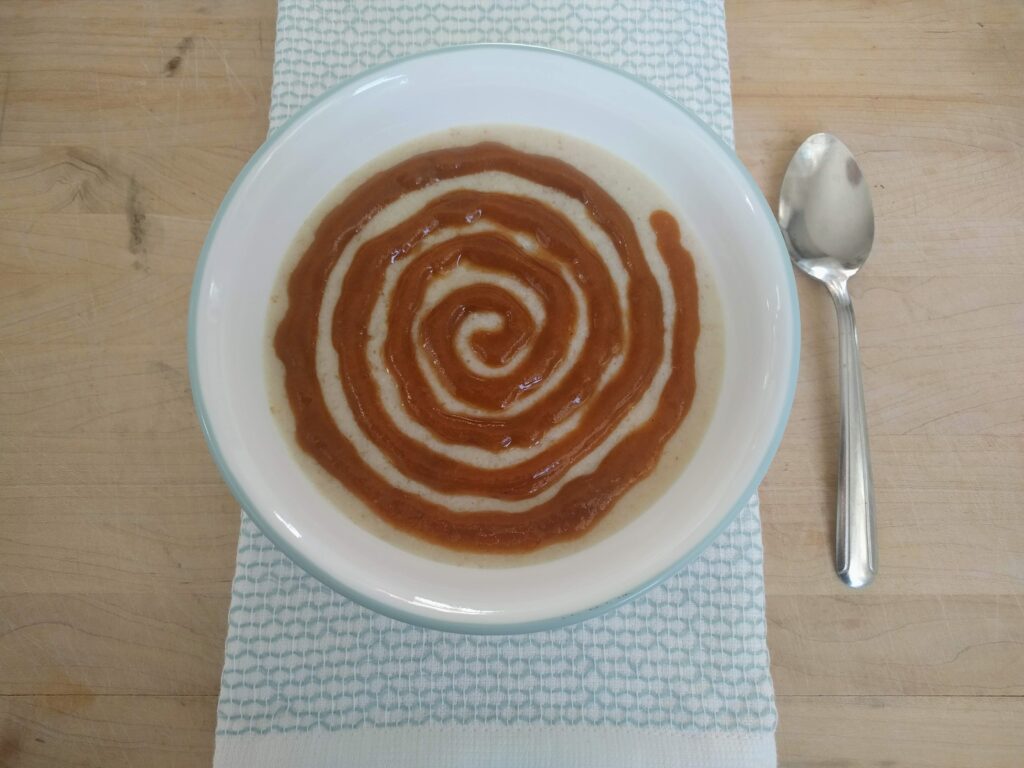 My favorite ways of eating Perfect Porridge
While PP can be eaten in THM-E and THM-S settings, in addition to THM-FP, I usually just keep mine THM-FP. However, this means I can't add my beloved butter (it is of course yummy with melted butter on top! 😋). But I have found several other yummy ways to enjoy it in THM-FP, even without the butter!
Currently, my favorite way is like in the picture above – Pumpkin Spice! I add 2 TBS of pumpkin puree (only adds 1.7g net carbs, so still well within the 10 gram net carb limit for THM-FP, even with the 1.8 grams net carbs of PP), pumpkin pie spice, and sugar-free maple syrup. It tastes like creamy pumpkin pie 😋, and supplies a serving of veggies, to boot! Y'all know I'm always looking for easy ways to get in my veggies! 😉
Of course, there's always the classic cinnamon and sugar-free brown sugar/maple syrup – which is usually my go-to – but sometimes I like to go a little fruity and make it strawberries-and-cream style! I just stir in some homemade sugar-free strawberry jam. Also, since the net carbs of PP are so low, and you can have up to 10 grams net carbs in a THM-FP setting, fresh berries could be added, too!
Or for an even more filling/high fiber option, add 1 tsp of psyllium husks (will need to more liquid as they are very absorbent). And, feel free to top with butter or your favorite good fat sources if having as an S meal! 😋
Perfect Porridge THM-Fuel-Pull Keto Low-Carb
Course: THM-Fuel-Pull, breakfast
Cuisine: American
Difficulty: Easy
Perfect Porridge really is the perfect keto, low-carb, low-fat, high-protein, gluten-free hot "cereal". Quick and easy to make and only 1.8g net carbs!
Directions
Make the dry mix, either by weighing ingredients out on scale (most accurate) or with measuring cups/spoons. Thoroughly mix. Store in freezer.
When ready to make a serving, portion out either 22g or about 3.5 TBS of dry mix into sauce pan.
Stir in egg whites and water, making sure no lumps remain.
Heat on stove, stirring continuously. Wire whisk is helpful to keep porridge smooth. Could also probably be microwaved. Try heating in 30 second increments and stirring in between until reach desired thickness.
Turn down heat as porridge starts to thicken. Continue stirring. PP doesn't not require a certain amount of cooking; just heat until it reaches preferred thickness. Add optional almond milk or extra water if desired.
Remove from heat and pour into bowl. Add sea salt to taste and your favorite toppings. See above recipe card on my favorite ways to eat PP.
Notes
If any ingredients appear to have a line through them, just click to side of ingredient (or on another ingredient) and the line should disappear. It's a feature of the recipe plugin that allows people to cross off ingredients as they add them to a recipe. Also, the print feature of this plugin is a little wonky so always check over recipe print-outs to make sure all ingredients are included and correct. Another option is to copy and paste the recipe text and print through a different program.
Dry mix ingredients can easily be doubled to make a 10 day supply (that's what I do).
Macro amounts include egg whites and one serving (22g / 3.5 TBS) of the dry mix.
Nutrition Facts
5 servings per container
Serving Size22g
---
Amount Per ServingCalories119
% Daily Value *
Total Fat 4.9g

8

%
Total Carbohydrate 16.4g

6

%
Protein 11.7g

24

%
---
* The % Daily Value tells you how much a nutrient in a serving of food contributes to a daily diet. 2,000 calories a day is used for general nutrition advice.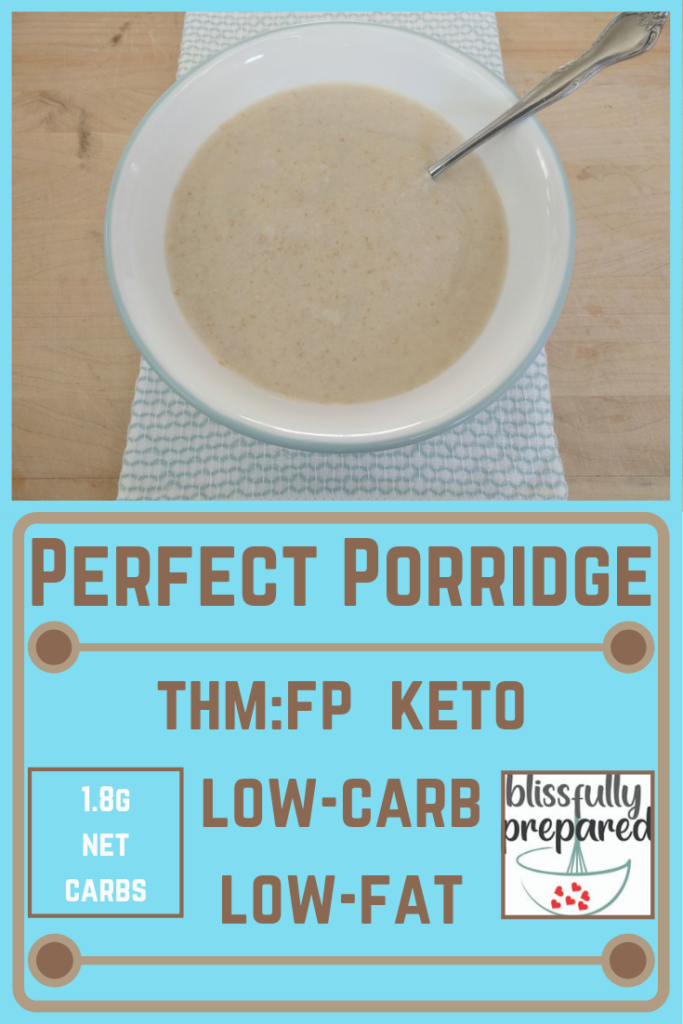 You might also like:
Amazon and the Amazon logo are trademarks of Amazon.com, Inc, or its affiliates.
---